How to Be a Sissy Trap (Feminization Guide)
When you look in the mirror, is there a sissy secretly staring back? Now realize your true feelings of desire for silky hair, a creamy complexion, and a petite body.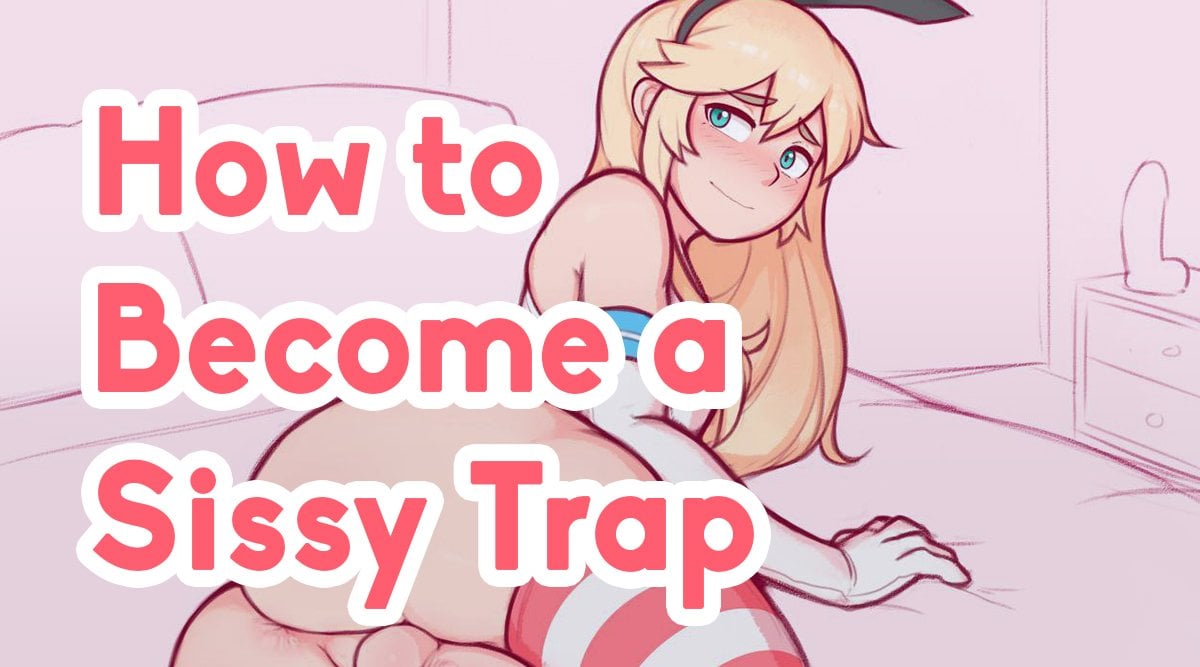 Sounds like a hopeless dream, right? – Well, it's actually easier than you think!
Once upon a time, having an hourglass figure and smooth skin was only for women. But by copying the grooming habits of girls, you can become a passable trap too.
Because feminized boys are just as adorable, if not downright sexy!
---
Our Full Guide to Being a Sissy:
---
Now you can slowly transform into the kawaii little cutie you've always dreamed of being! Without further ado, let's get into our definitive guide for how to become a convincing sissy trap.
---
1. Look at Real Examples
Some young men can look cute enough to make people believe they're a girl.

Let's consider an influencer, Zachary Scuderi who cosplays as female characters. – And he does this so convincingly that self-described straight men question their sexuality
Once seeing how hot a feminine male can be, it's where your sissy training begins. Soon enough, you'll persuade dudes into questioning if they're gay too!
At this point, you're probably wondering…
---
"Sure, those characters are cute, but there's no way I can look that good with my physique."
---
Guess again! Just think about it. – Hot girls come in all shapes and sizes, which means the same is true for both traps or transgender women.
Now continue reading our step-by-step guide for how to become a sissy!
---
2. Get Your New Sex Toys
An often overlooked aspect of being a trap is having the appropriate sex toys.

Until you go deeper into feminization, it's hard to know about the 'right' products.
Most sissies waste a lot of money trying toys before they figure out what feels best. Believe it or not, it's also surprisingly complicated to find stores that cater to the fetish. At least, any that are trustworthy!
So we put together a solution to help all of our aspiring sissies choose the proper toys.
---
Choose the Best Sissy Toys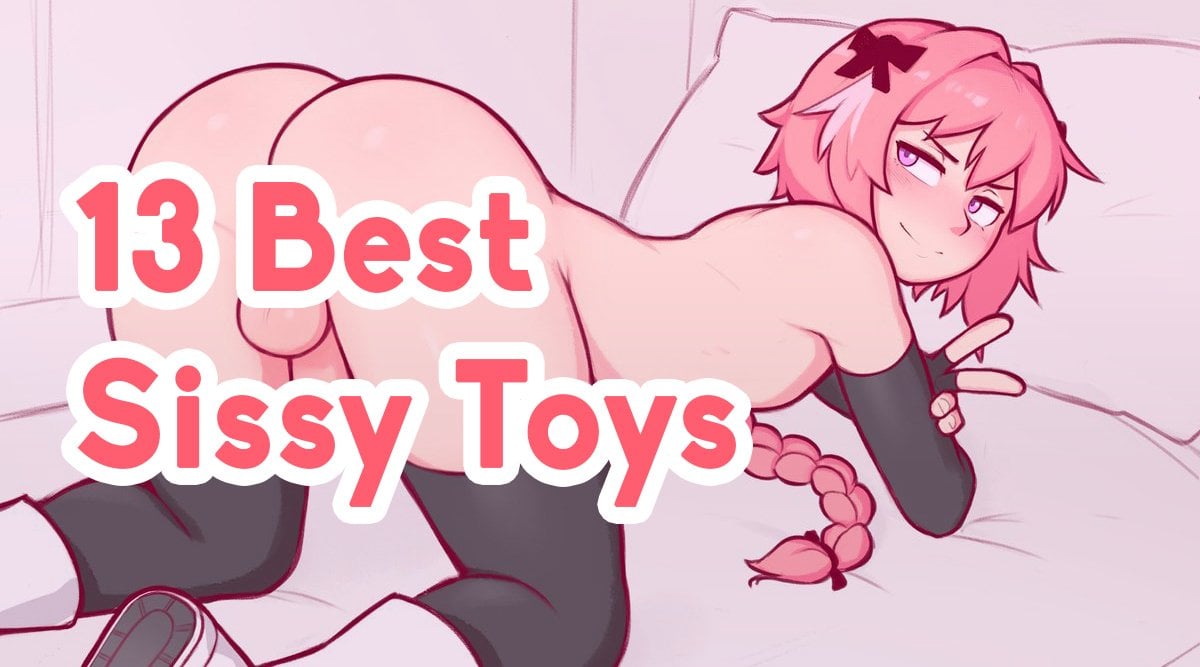 Our team published a comprehensive shopping guide for sissy toys.
Throughout it, we discuss an array of rip-offs you should watch out for with most shops. As well as a complete rundown of dildos, chastity cages, lingerie, etc.
---
Other recommended sissy toy guides:
---
Our guide also goes over many sissy instructions and fantasies. – So even if you're not looking to buy anything, there's a lot to learn about how to be submissive.
Before considering a purchase from any site, we suggest looking at it!
---
Recommended Sissy Shop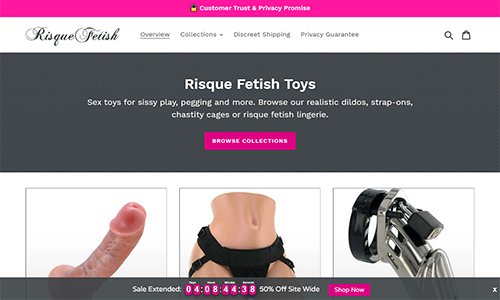 Risque Fetish Toys has collections specifically for sissy play, cuckolds, and femdom. As a trusted shop, there are thousands of sex toys ranging from dildos or butt plugs to lingerie and panties.
While it may seem overwhelming to look through so many products, that's why they have filters. For example, you can use sorting options to narrow down the dildos to a certain length.
---
Almost all the categories include recommended toys for sissies like Impulse or Depth. Basically, this shows the most appealing items of a collection. Shoppers may still sort by product type too, such as selecting dildos with balls.
---
It's the best sissy shop that has tailored collections for submissive fun.
On a side note, they even carry BDSM Toys and intimate hot pink items. Overall, the Risque Fetish brand focuses on high-quality products.
So rely on them for all your sissy sex toys!
---
Message from the Author
Trapsexy is not an affiliate of Risque Fetish or receiving a sponsorship. They're just a trusted shop for sissy toys. Want to benefit us? Visit Trapsexy.com, watch the trans cams, and tip models a few tokens!
---
Should I Just Use Amazon?
You could get some basic sex toys on Amazon, but we don't recommend them.
It'd take days of browsing before finding a good collection of items. – Of course, that's after narrowing down what would be preferable for your physique. From what we've seen, most guys diving into a sissy lifestyle also have to guess which women's sizes might fit.
Sadly, this is just the beginning of the struggle.
---
Don't waste money on a cheap dildo from China being re-sold by Amazon merchants. A handful of adult novelty sellers load up listings with fake, yet convincing reviews too.
---
Okay, rant's over. – As you can see, we've gone through this dilemma before. But it's important to understand why we recommended Risque Fetish.
All things considered, it's an ideal shop for a sissy submitting to their desires.
---
3. Dress Up as a Hot Sissy
The next step in a sissy transformation is presenting your sexy body.

Let's begin by talking about clothing.
Many traps stylize outfits around the look of celebrities. Others prefer to cosplay by dressing up as Anime characters or even wearing emo or goth attire.
Regardless, every sissy should choose apparel that feels natural for them.
---
Lingerie and Sissy Panties
Risque Fetish Toys also has an elegant collection of fetishwear and lingerie.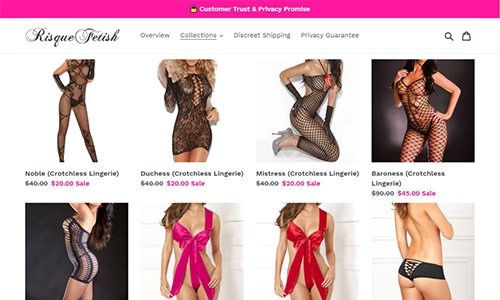 Express your femininity with attire like:
Fishnet bodystockings
Revealing lace teddies
Sexy babydoll mini skirts
Crotchless sissy panties
Nylon knee-high stockings
As you look through the different styles, a femboy's mind will buzz with fantasies. Plus, they organize the lingerie collection into sub-categories of panties, stockings, and more.
So that makes it easy to decide on outfits for many sissy training sessions to come.
---
Cute Sissy Outfits
There are several fashion tips that hold true for all types of traps.
Here are our best outfit ideas below:
Sissies should wear panties or thongs.
Chokers may help hide an Adam's apple.
Booty shorts draw attention to the right spots.
Thigh-high socks make legs instantly appear cuter.
Crotchless lingerie is a must for sexiness behind closed doors.
Most importantly, stray away from baggy clothing. Tighter is better!
---
Doing Your Makeup
Never take hot trap selfies without a little facial glamour.
Although, the possibilities here vary widely. – So we've reached a point where personal choice reigns supreme.
It'll take a little trial and error to find a style that works for you.
---
Our top sissy makeup tips:
Lip gloss goes better with eyeliner rather than any lipstick.
Learn how to do 'Smokey Eye' complete with lashes and shadows.
For foundation, pick a palette with tones resembling your skin color.
---
All in all, just keep it simple! – Because too much makeup will make you look like a drag queen instead of a trap. Furthermore, don't be afraid to ask for advice on forums like Club Sissy either.
Join the makeup area since members gladly give fellow sissies tips.
---
Tucking for Sissies
With a bulge in those booty shorts, no one will be convinced you're a girl.
And that's where tucking comes in handy! – On occasion, it may be hot to show off that sissy clitty when other feminization aspects are on point.
Most of the time, you'll want to hide what you're packing.
---
Now tuck it back between your legs, right between the cheeks. – Next, slide those panties up, then readjust until it's comfortable. Also, our best tucking tip is to wear several pairs of underwear on top of each other.
At least two, sometimes three if they're not very tight. You'll find this securely keeps everything in place and successfully hides bulges.
Here's a clear tucking guide explained by a respectable trans YouTuber.
---
4. Make a Good Diet Plan
The most notable aspect of any cute girl is her slim figure. And making changes to your lifestyle is the only way to achieve a similar body type.

But you can alter these personal characteristics by going on a proper diet. – First, find a calorie deficit, which helps with being petite through weight loss.
Especially for the purpose of presenting an authentic, feminine, trap-like shape!
---
Foods to Avoid
Now you know about how many calories to consume every day.
Let's go over what foods to pass on:
Anything containing high amounts of Zinc, such as oysters or pumpkin seeds.
Simple carbs, including bad sugars, corn syrup, pasta, white bread, and rice.
Items rich in saturated fats, like cheese, butter, whole milk, or coconut oil.
And it's no secret that red meats promote testosterone production, so avoid it!
---
Multivitamins
Taking multivitamins are a great way to make up for any benefits these foods may have offered.
But selecting the right kind can prove to be challenging.
Unfortunately, those catering to women contain too many unwanted minerals.
Yet, ones designed for men have lots of Zinc or supplements promoting muscle growth.
So what's a good sissy solution?
Try a multivitamin intended for ladies over 50 years old. – And this is because they include less Iron. In fact, some formulas may leave it out altogether. Surprisingly, that makes them an ideal candidate for aspiring traps.
---
What to Actually Eat
There are a wide variety of food options that may help develop a ladylike metabolism.
At the moment, we'll focus on those which contain phytoestrogen. – If you're wondering, it's a compound found in many plants. Not the type of estrogen produced by the body, but still quite similar.
But many studies demonstrate a human body's receptors treat it in the same way.
---
So think of it more as a healthy replacement for naturally occurring hormones. Now before thinking you're going to starve, let's discuss what you should actually be eating.
---
Here are examples of healthy phytoestrogen foods:
Drinks like spearmint tea or red wine.
Products such as tofu, soy burgers or milk, and yogurt.
Most fruits, including peaches, raspberries, or strawberries.
Vegetables like green beans, carrots, broccoli, cabbage, and celery.
Flaxseed, which is commonly sprinkled into salads or smoothies as a flavor additive.
Whole grain pasta, brown rice, popcorn, or wheat bread. Basically, anything grain-based.
Before you know it, you'll have a tempting trap figure, resulting in feminization from the inside out!
---
Short Disclaimer
Don't change eating habits or follow recommendations without seeking professional medical advice. Remember, consult a doctor before undertaking any major dietary changes. You shouldn't trust online articles, even ours, to know what's right for your individual body.
---
5. Start a Fitness Routine
What do you imagine when we talk about the female body?

That's right, boobs, thighs, and ass!
While sissies can't change the shape of their hips, they're still able to build a nice booty and legs. However, choosing the right exercises might be confusing.
So we've compiled a fitness routine for all our aspiring traps out there.
---
Consistent Running
Try to run at least 30 minutes every day.
Take a stroll around the block or use a treadmill. – You'll burn calories and build feminine leg muscles as well. After a couple of running sessions, it'll be a piece of cake to keep going.
Overall health improvements should occur along with increasing stamina.
---
Best Sissy Exercises
Focus on a leg-targeted workout routine.
Do sissy training that targets the abs, hamstrings, quads, calves, and booty. – As a male, you'll have more testosterone than women no matter what. Meaning, avoid weight lifting for your arms and chest since they'll get too big for a trap look.
Yet, that's where a hormonal advantage proves useful for attractive sissy legs.
---
Here are a few exercises we recommend:
---
Just run a search to see videos of these exercises. – For the most part, that's much more efficient than explaining it ourselves. As your level of activity increases, go back to the calorie calculator from earlier. Finally, recalibrate the consumption info to stay on track for weight loss goals.
Follow these fitness guidelines and traps can achieve a booty of their fantasies!
---
6. Take Care of Grooming
Let's introduce the best ways a sissy can groom their body.

For this step, you'll need a few supplies:
Nail Polish
Body Moisturizer
Shampoo for Girls
Eyebrow Tweezers
Shaving Cream
Women's Razor
Clippers & Nail File
Soap for Sensitive Skin
Yeah, it takes a lot of effort to be beautiful!
---
Hair Maintenance
Grow your hair out as long as you prefer, then begin styling as a girl would.
If you have curly hair, straighten it on a daily basis. – Pick up a women's shampoo with Keratin too, which smooths frizziness over time. Lastly, use a protectant before straightening because it prevents burning.
Sooner or later, you'll look at your reflection and see a sexy sissy emerging.
---
Body Shaving
Okay, body and facial hair. Almost all of it needs to go.
Expect to shave everything off several times a week. – This takes a while at first, especially for shaggy guys. But the more often you maintain smooth skin, the faster and easier it becomes. At least, that's if you plan on being a full-time trap. For a more permanent solution, consider waxing or laser hair removal.
In a moment, we'll go over some important steps when actually shaving.
---
Now choose whether or not to shave off pubic hair. – Just don't keep a huge bush since they're reminiscent of masculinity. Although, trimming a square or triangle shape can look even more feminine than shaved.
Don't like doing it this way? Go completely smooth instead!
---
Take a warm shower to open up your pores. – Lather up with lots of shaving cream, then carefully do strokes against the grain. Finally, use moisturizer since this helps prevent razor burn.
Always hydrate the skin after because these kinds of rashes feel horrible.
---
Basic Nail Care
Clip those manly nails or grow them out to any length you desire.
Now grab a file, then do small, deliberate strokes. – To obtain the perfect shape, make sure to trim unwanted sharp edges. If preferred, apply nail polish afterward.
Personally, we find a single layer of a clear coating to be the most classy. As a nice bonus, it's discreet in public at around 10% more shiny than usual and goes well with any sissy outfit.
Feeling confident? Try visiting a nail salon for professional treatments.
---
Eyebrow Trimming
Finish your captivating new appearance!
Eyebrow tweezing is essential for being an attractive trap. – For first-timers, we recommend using a makeup pencil to draw an outline of a desirable brow shape.
Continue trimming, plucking every stray hair until they're on point. If experiencing any pain, numb with an ice cube beforehand. Also, use swift, firm movements since going slowly only makes it hurt more.
While this can be tedious, it's the final task of your grooming process.
---
7. Learn to Talk Like a Girl
Looking the part isn't enough to become a desirable trap.

It's time to start sounding submissive too!
Developing a convincing, feminine voice may take years to master. But with these simple tips, sissies can go from being audibly husky to ladylike fast.
---
Our first thing to work on is a brightened timbre. Basically, we're raising the tone of your voice, making it sound girlish. This is done by speaking with an elevated larynx, more commonly known as an Adam's apple.
---
Vocal Techniques
Let's do some vocal exercises.
These can get you familiar with the positions your neck should be in. – While this sounds sort of confusing, as soon as you try it, everything will make sense.
Touch your Adam's apple, then alternate between swallowing and yawning. You should feel it rise then lower.
Gargle with water, moving the liquid up and down inside your throat. Take note of how the sound changes.
Now do this in front of a mirror, watching your esophagus reposition.
---
Swallow & Hold
Traps must learn how to control muscles around their larynx.
Our first exercise is 'Swallow & Hold'. – We're sure you can guess what this entails.
With a simple gulp, it forces your larynx to go upwards. And our technique involves holding for a moment before releasing. As the throat muscles memorize that position, it'll slowly become more natural.
In time, this sissy training lets you control pitch without thinking about it.
---
Training Your Tone
For our next exercise, place two fingers gently on your neck.
Say the phrase, "Hey, you." repeatedly. – By default, it'll sound high on the first part, then low on the second. Now try following a 'You' with a 'Hey' while not allowing the Adam's apple to rise.
If done correctly, it should come out as a substantially darker tone. Keep practicing by alternating both words, changing the positions back and forth.
You'll quickly realize this muscle group is pretty easy to manipulate.
---
Frequency of Pitch
Generally, women speak at a much higher frequency than men.
Our next activity called a "Pitch Wave" will help you do just that. – Start by humming, then lowering and raising the pitch in a revolving pattern.
Most sissies experience voice cracks the first couple of times, so don't freak out! It's normal and stops once getting used to the ranges of variation.
Afterward, you're another step closer to pulling off a convincing trap expression.
---
Speech Patterns
Womanly tones aren't the only thing sissies need for a feminized voice.
The way you enunciate words must change too. – As a whole, people should subconsciously think they're listening to a female. For instance, many girls clearly pronounce vowel sounds.
Ladies also commonly elongate sentences with an upward inflection on the last syllable. If that doesn't make any sense, watch a video of Kim Kardashian doing this exact thing.
Close your eyes and closely pay attention to her oral quirks and speech patterns. For the record, we mostly like Kim's clip since her sentences sound unmistakably feminine.
Simply due to the way she says them!
---
All of this is why you have to train new vocal mannerisms. – Now select a female celebrity with inflections you'd prefer to emulate. Search YouTube for interviews while pausing to repeat sentences in the same ways.
Often, we hear ourselves differently than others do. So open up an audio recorder to playback your own voice. That way, mistakes won't go unnoticed, and it'll help with tweaking imperfections.
---
"Another helpful tip is imitating a foreign accent." said a transgender Trapsexy broadcaster. "Locals will be less likely to notice any verbal irregularities, so you should pass as a girl easier."
---
Final Voice Tips
Now we're ready to transition into a new personalized style of speech.
An ultimate trap voice should be a combination of:
Higher Pitch
Brighter timbre
Girly speaking patterns
For more info on audible feminization, visit the transvoice community. Post recordings there to get feedback on how your sissy voice sounds.
---
Here are some basic training guidelines:
Drink plenty of water.
Take breaks if you feel any straining.
Make it a part of a morning or bedtime routine.
Gaining enough endurance to carry on conversations will only come with practice. And traps really don't want to slip up and break the illusion for an unwitting listener.
Before long, you'll love how sensual the sounds coming out of your mouth can be!
---
8. Understand the Origins
In Japan, there's a style of graphic novel dating back to the late 19th century. Nowadays, you may know this formally as Manga, and it has become an important part of Asian culture.

As a matter of fact, 2018's sales were almost $4 billion! – A hallmark characteristic is how they approach traditionally taboo topics. Like crossdressing, for example.
Gender-bending Manga can be found as far back as the 1950s. Even though its popularity rose in Western culture around 2010. From this era, stories such as "Princess Jellyfish" or "Love Stage" captivated audiences.
So much in fact that they were adapted into Animated shows.
---
Importance of Its History
Why are we telling you about these origins?
It was the catalyst that sparked traps into becoming a phenomenon today. – Adoration of feminine sissy boys from Japanese culture planted the seed.
This pushed an idea of men dressing up as women into the forefront of modern consciousness. And society continues making meaningful strides towards these lifestyle choices.
On a side note, it's notably true in South Korea where they accept sissification. – Since commonly, Otakus don't see feminine boys as anything out of the ordinary.
What a staggering shift! Because most people consider traps to be no more than a fetish.
---
Conclusion to Our Guide
Trapsexy's staff made this guide as a comprehensive source of information.

So anyone with a desire to be a sissy has all the steps. – As a trans-focused platform, we're passionate about helping willing guys become traps.
If you want to see feminine live shemales in action, watch through our Trans Cams. Additionally, everyone from cross-dressers to T-Girls may apply as a broadcaster too.
Now it's time for you to get started! And leave us questions so we can help with your sissy transformation.
---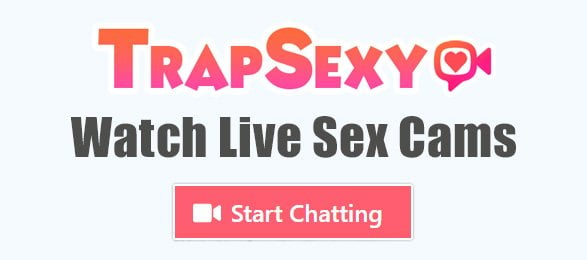 ---